HRCC Community Event
This is free event, but please RSVP by sending a message via our Contact Us page.
Download the flier for the event here.
Download the condensed version of the HRCC Priority Weeds List Sept 2017
Additional info:
NSW Department of Primary Industries – Weeds Biosecurity
ENC_GM7_biosecurity terms-and-definitions-accessible
ENC_GM7_General-Biosecurity-Duty
HRCC Annual Report 2015-16
22 November 2016
* * * *
New Weeds Research – Hygiene Practice
5 October 2016
Project team:  Sonia Graham, Nicholas Gill, Rebecca Cross,  Viveka Simpson, Eli Taylor and Sarah Rogers Weed hygiene supports weed control efforts and prevents the spread of weeds.  Weed management guidelines emphasize the importance of weed hygiene. However, little is known about the weed hygiene knowledge and practices among private landholders, public land managers, weed contractors and agricultural transport companies in NSW. This research explores the extent to which these key weed management stakeholders know about and implement weed hygiene practices. Download the full paper here.
Get Your Free Copy of this New Book
21 January 2015
This latest edition of the handbook has been compiled as a guide for noxious and environmental weed control in non-crop, aquatic and bushland situations. Contents include:
Integrated weed management
Legal responsibilities associated with pesticide use
Reducing herbicide spray drift
Using adjuvants with herbicides
Cleaning spray equipment
Withholding periods
Herbicide resistance
Control techniques using herbicides
Weeds declared noxious in New South Wales
Minor-use permits
Noxious and environmental weed control
Appendix 1: Spray calibration methods
Download your free copy right now. Or if you would like a free hard copy then contact us and supply your postal address.
* * * * *
ONE OF THE WORLD'S WORST WEEDS REMOVED FROM SITE AT PENRITH
13 November 2014
Environmental contractors Total Earth Care have completed a project to remove the invasive weed Kudzu from a site in Penrith, Hawkesbury River County Council (HRCC) General Manager, Chris Dewhurst announced today. "Costing nearly $70,000 the project was funded from a number of sources including the NSW Government's Weeds Action Program," Mr Dewhurst said. "Kudzu is one of the world's worst weeds because it can grow up to 30cm per day and has the ability to completely smother houses, buildings as well as all other vegetation "Kudzu has been present at Boundary Creek, Penrith, between Castlereagh Rd and the Nepean River, for more than 10 years. "Unless controlled it has the potential to spread into the main river and establish in other areas," Mr Dewhurst said. Total Earth Care Director Andrew McGahey said controlling the plant has been difficult due to severe bank instability compounded by continuous discharges from the upstream sewage treatment plant. "Controlling the weed required a combination of herbicide applications and physical removal. "We have also revegetated the site with native plants and undertaken additional works to stabilise the banks. "After two years of intensive works the site at Boundary Creek is largely free of Kudzu, Mr McGahey said. Mr Dewhurst praised the co-operation amongst the three landowners which has been critical to the success of the project. "I would especially like to thank Virbac Animal Health who have demonstrated a long-term commitment to managing the Kudzu under challenging circumstances. "Virbac also showed real community leadership by agreeing to act on behalf of all three landowners and avoid the need for three separate projects. Mr Dewhurst said HRCC will need to monitor this site and sites downstream in the Nepean River for many years to come before we can be sure the Kudzu has been completely eradicated. "Any new plants or new growth must be immediately controlled to ensure this weed does not re-establish or spread to other areas," Mr Dewhurst said.
* * * * *
NSW Weed Management Review
28 Feb 2014
The Minister for Primary Industries, The Hon. Katrina Hodgkinson MP has requested the Natural Resources Commission (NRC) to undertake an independent evaluation of the effectiveness and efficiency of weed management arrangements in NSW with a view to inform the further development of the proposed NSW Biosecurity Act, and other relevant strategies under the NSW Biosecurity Strategy. As an initial step in the review the NRC has prepared an issues paper now available for public comment based on initial consultation and research. The purpose of this paper is to:
clarify priority issues
get stakeholder and community views about barriers and opportunities for more effective weed management
seek to identify any additional issues
identify relevant evidence to inform the review.
Hawkesbury River County Council made a submission during the review.
* * * * *
HRCC Media Release – Weed Authority Tackles e-Weeds
27 Feb 2014
Hawkesbury River County Council (HRCC) has moved its battle against noxious weeds on-line. The Weed Authority's inspectors have noticed a number of people setting up business selling plants over the internet using services such as eBay. HRCC Operations Manager, Mr Chris Stanfield says "We routinely inspect traditional plant outlets such as nurseries and aquariums, but we now have to keep watch on the sale of live plants over the internet". "These plants can cause devastating impact on our agriculture and natural environment", Mr Stanfield said. "Noxious species such as Salvinia and Water Hyacinth can be sealed in plastic and shipped to the buyer within two days. However, Weed Authority inspectors have found good will amongst plant retailers, in both traditional and online forms. "Most are small business people only too happy to do the right thing if provided with good advice", Mr Stanfield said. "The small number of people selling illegal weed species has stopped immediately once they have been contacted by our staff, and in most cases it appears to be a case of mistaken identity. HRCC Chairman, Clr. Bob Porter said "This is an example of how our weed authority is adapting to the modern market place." "The County Council is continually on the lookout for new weed incursions, so if you think you have spotted one, please report it immediately." Hawkesbury River County Council (HRCC) is the local weed authority for the Council areas of Blacktown, Hawkesbury, Penrith and The Hills Shire. HRCC has a list of all Noxious Weeds on its website at www.hrcc.nsw.gov.au, or call 4574 9600 to report a weed. For media enquiries please contact: Mr Chris Dewhurst, General Manager T: 4574 9603 E: gm@hrcc.nsw.gov.au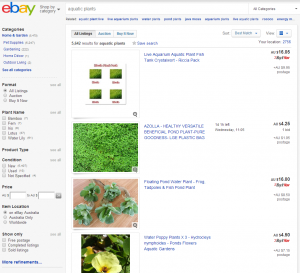 * * * * *
HRCC Concept for a "Biosecurity County Council"
April 2013. Local Land Services (LLS) are the new NSW Government regional service delivery organisations that will replace Catchment Management Authorities (CMAs), Livestock Health & Pest Authorities (LHPAs) and incorporate agricultural advisory services currently provided by Agriculture NSW (DPI). The HRCC proposal utilises existing structures of local government to deliver the operational aspects of the LLS. A short one page brief can be found here.
A Day in the Life of a Weed Warrior
17 Sep 2013 With credit to Far North Coast Weeds. http://youtu.be/qjEy0eSaCHw
The HRCC Aquatic Weed Harvesting System Explained